Entertainment
Why Didn't Your Money Keep Your Husband"—Ossai Reacts To Nkechi Blessing's Statement
Why Didn't Your Money Keep Your Husband"—Ossai Reacts To Nkechi Blessing's Statement
Mr. Ossai Ovie Success, the special media advisor to the governor of Delta State, responded to Nollywood actress Nkechi Blessing on her statement towards men.
Remember how Nkechi claimed in an Instagram post that she could control a man by buying him with her money? Well, the governor's aide has asked her to apologize to men on his social media accounts.
Ossai says it irritates her to hear Nkechi Blessing boast that she can dominate a man by using her money to buy him.
Nkechi Blessing asks, "Why didn't your money keep your ex-husband?"
"She thinks men are cheap. I guess she doesn't know her money can only buy sex from men but can't keep a man", he said.
However, Nkechi Blessing has been making waves on social media ever since the break-up News between her and her ex surfaced online. Through the post the actress usually uploads on social media, it shows that she is moving on with her life.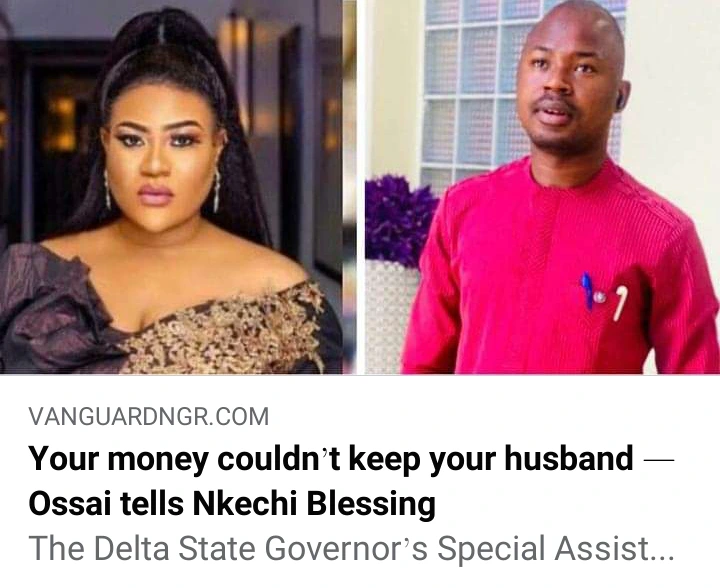 Credit: Vanguard Newspapers
Kindly share with us your thoughts as we will be expecting your feedback on this.