Entertainment
Regina Daniels Radiates as She Shares Amazing Stunning Photos
Regina Daniels Radiates as She Shares Amazing Stunning Photos
Regina Daniels is a lovely actress whose look will delight anyone seeing her. The pretty Nollywood diva in a new post shared images of herself looking radiating, as she stated that " they said she changed a lot, but she said a lot changed her, " As she looked fresh in her post.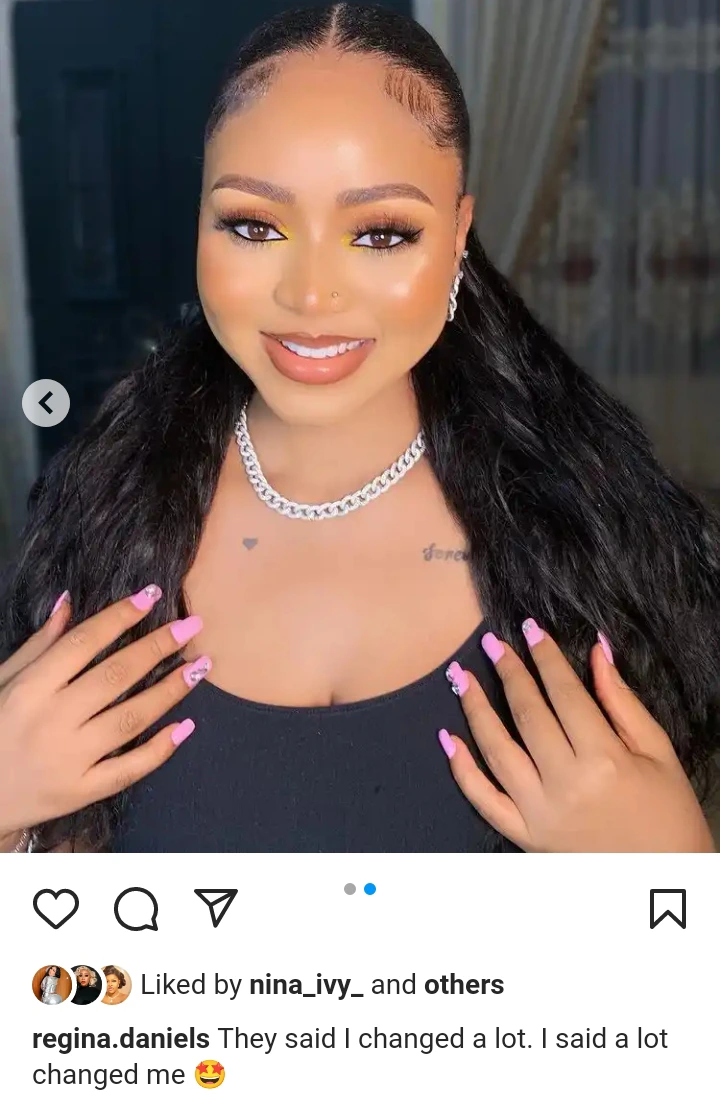 Looking at the photos shared by the Nollywood star showed images of a lady that is radiating with pure beauty, which is quite fascinating for anyone to see, as her appearance is a typical example of what a pretty lady should be like, and for Regina Daniels she does have that refreshing look anyone would want for themselves.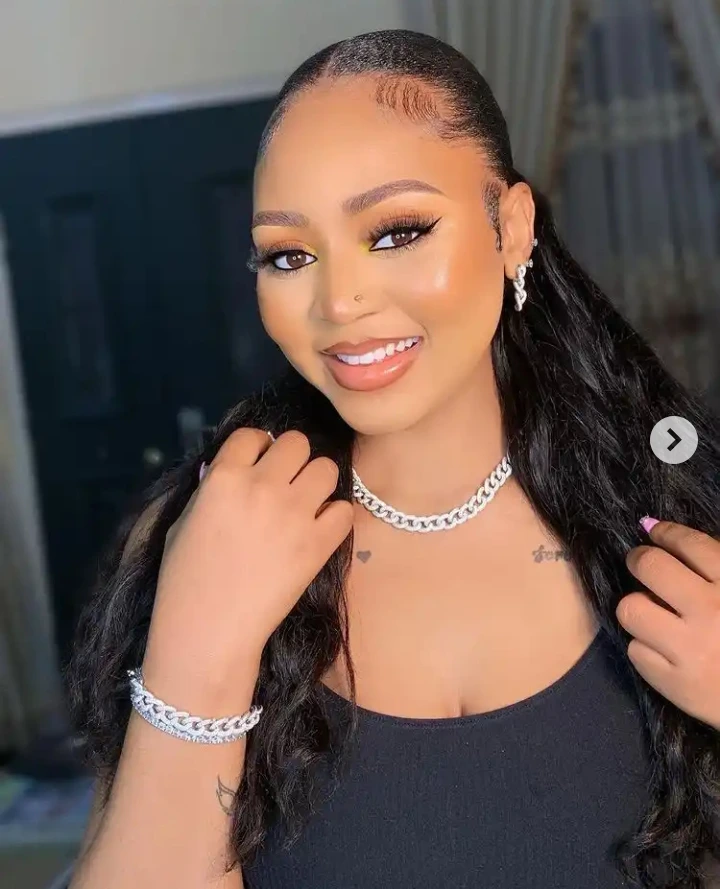 The actress in her post was dressed in a gorgeous dark outfit, as she showed how ecstatic she can be with her inviting smile, which is absolutely appealing to see, and the actress truly showed that she is really an endearing personality, which is o e thing about her that has driven a lot of people towards her.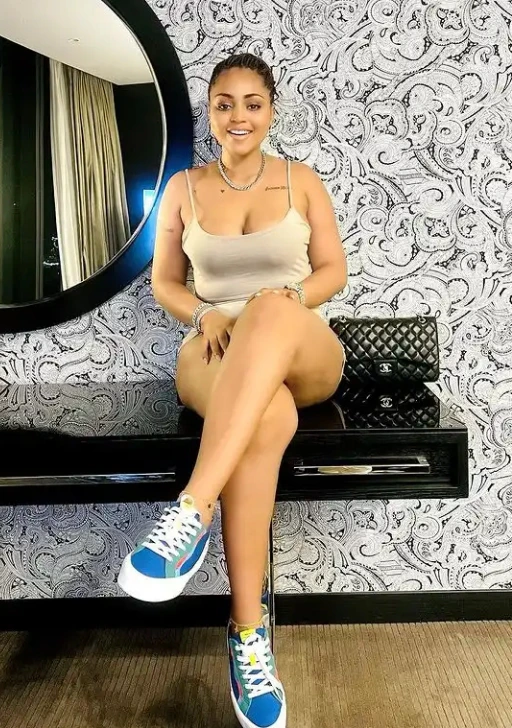 Regina just have that natural warmness surrounding her, as she looks like an easy person, which anyone would be proud to draw neater to, and she always portrays her soft spot in many of her posts.