Entertainment
I'm Still Traumatised, Lady Whose Husband Was Attacked By Burna Boy's Escort Breaks Silence
I'm Still Traumatised, Lady Whose Husband Was Attacked By Burna Boy's Escort Breaks Silence
About a week ago, it was reported that award winning Nigerian singer, Burna Boy and his escort numbering up to five had an outburst with some people at a club that led to the singers escort opening fire at the club where they were all having a good time, which led to two people being injured.
According to reports of what transpired, a man and his wife, including some of his friends, were having fun at the club where Burna Boy was also present, then a few moments later one of the singer's escorts approached her, inviting her to join the singer.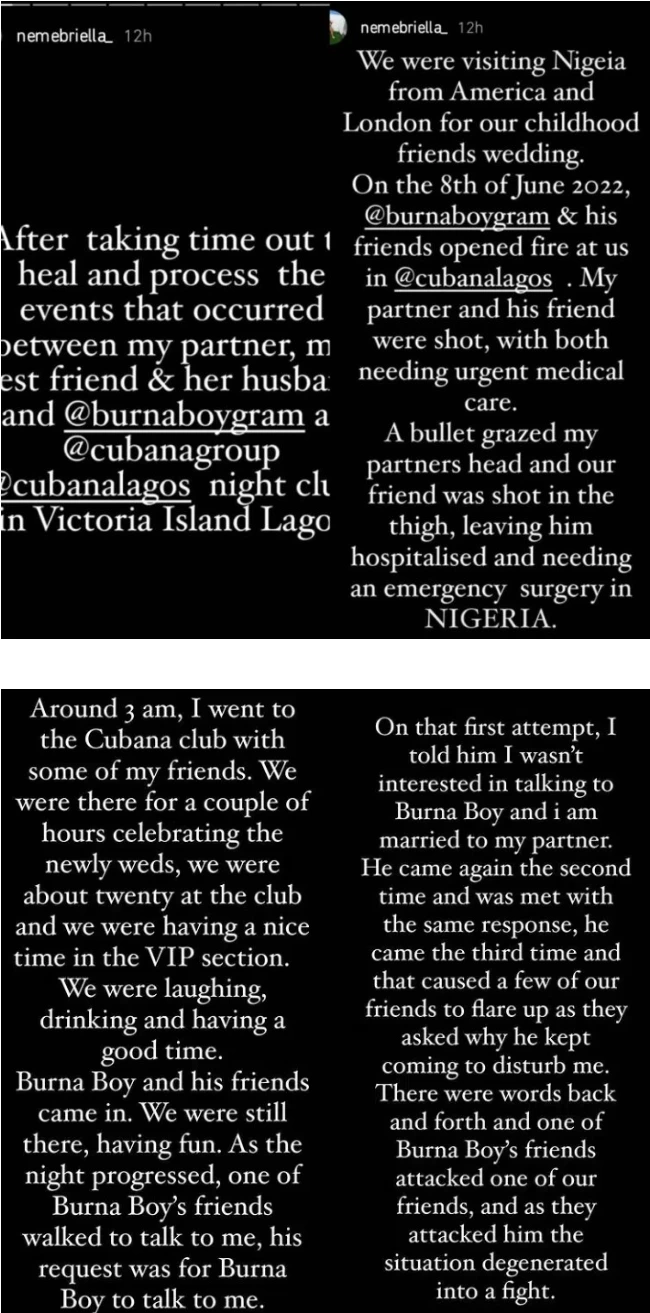 She refused, letting the escort know that she is married, it was at the third attempt that things escalated.
The man's wife who was left injured and hospitalised alongside his best friend has taken to her Instagram page to narrate all that happened.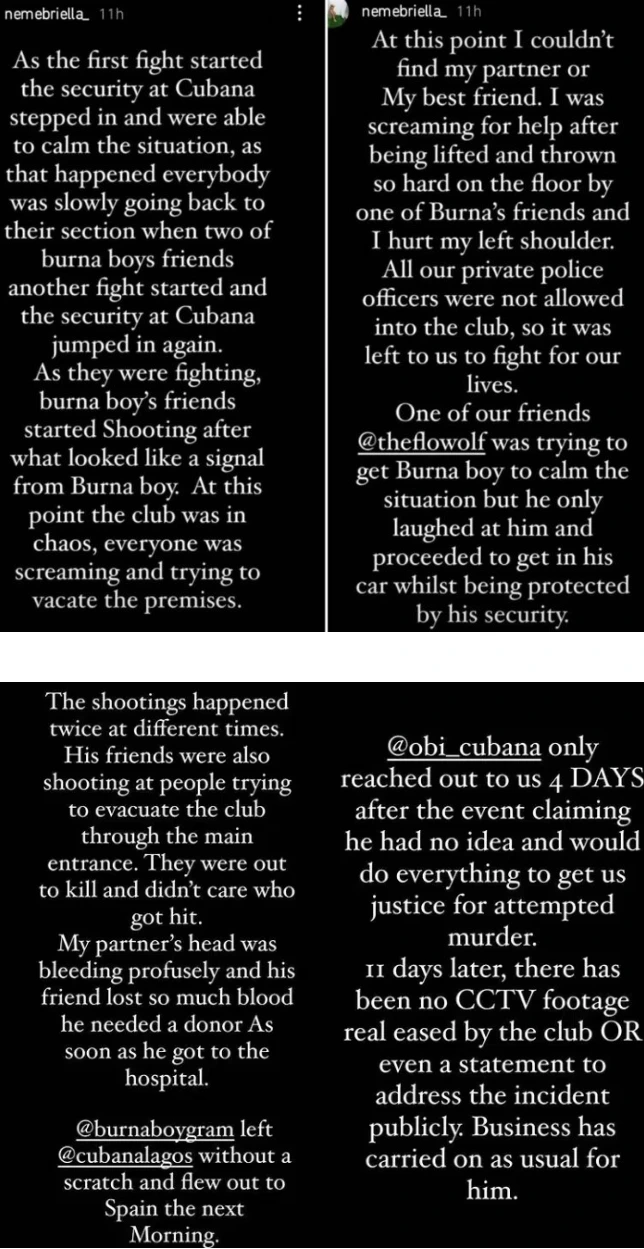 She revealed that she was left traumatised and broken since the incident, in the series of post on Instagram page, she wrote in the quote " To sum up things i'm traumatised, i have broken down everyday since then."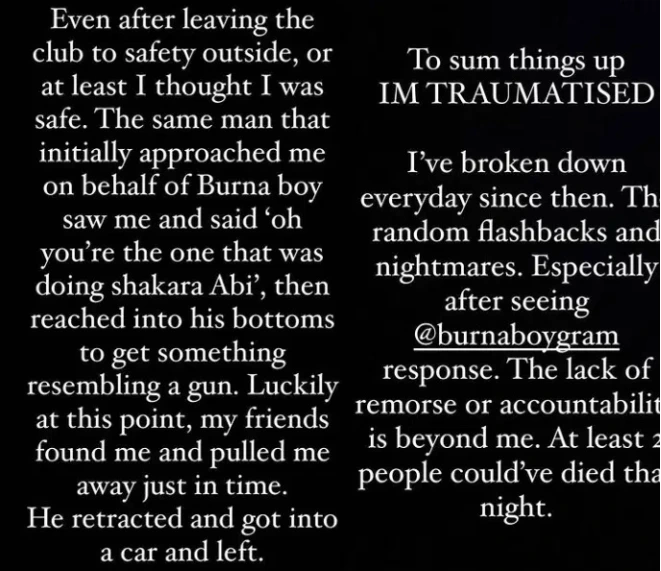 Few days after the incident, Burna Boy left a subtle message via a tweet on twitter " Nigeria social media can say Burna Boy started Boko Haram, e no go shock me."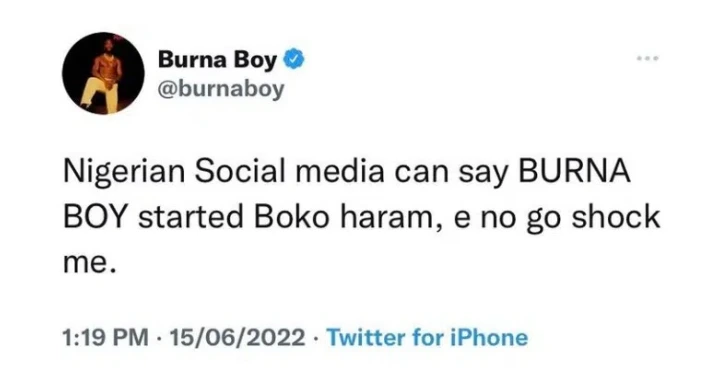 However the singer has been declared a fugitive by the Lagos state police command, he has been told to turn himself in. The police have also alerted Interpol to track his movement.