Entertainment
"Bad Girls Go To Ibiza" Queeneth Hilbert Says As She Flaunts Her Beauty (Photos)
Queeneth Hilbert is a Nigerian actress, brand ambassador, and Instagram influencer. She recently posted new pictures of herself on social media showcasing her glitter and dazzle, which sparked reactions from her fans and admirers.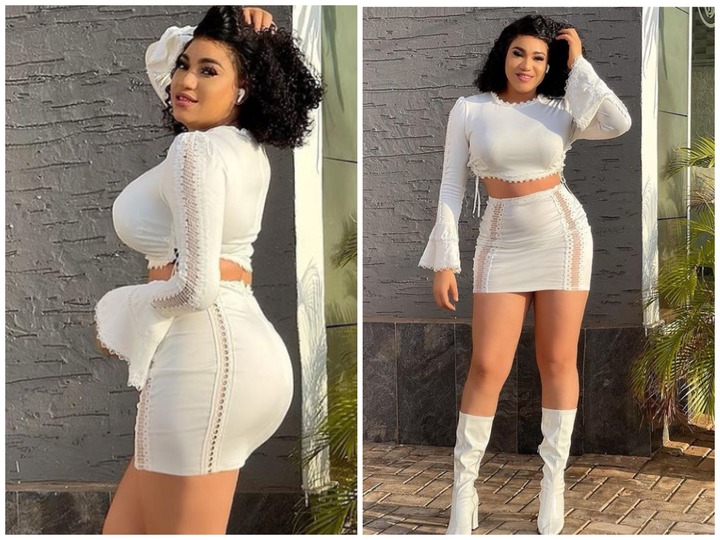 With her most recent Instagram post, the fair-skinned actress didn't fail to impress her followers. As you can see, she was flaunting her stylish hairstyle and a white-colored two-piece outfit as she stood and took a few pictures. There is no denying the fact that actress Queeneth Hilbert's love for fashion knows no bounds as she frequently shares pictures of herself looking quite alluring and exotic, which usually garners her a lot of attention. However, she did so in a way that revealed her flawless skin and physique.
Below are the stunning photos actress Queeneth shared
Photo credit: Instagram Account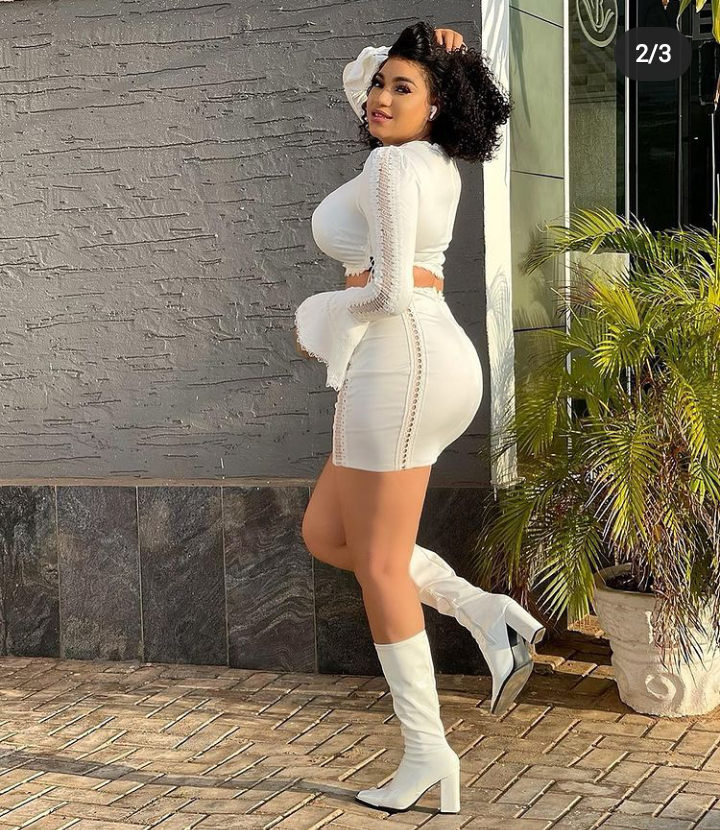 Photo credit: Instagram Account
Photo credit: Instagram Account
While sharing the above pictures actress Queeneth captioned; Good Girls Go To HEAVEN
Bad Girls Go To IBIZA!

Actress Queeneth Hilbert sparked reactions when she posted the stunning images on her Instagram account, prompting her associates, followers, and fans to rush to the comment area to gush over her beauty.
Below are some reactions to the post
What do you think about actress Queeneth Hilbert's outfit? Share your thoughts in the comment section.